Brighton v Tottenham Premier League betting preview and tips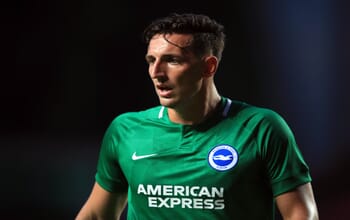 18:30 Sat 22 Sep
Football
Tottenham Hotspur have nine points on the board after five games played. They began with three straight wins before defeats against Watford and Liverpool, meaning there is a fair amount of pressure going into this fixture at the AMEX Stadium.
While Brighton will have the best part of a week to prepare for this match, Spurs don't have the same luxury, with the London side having to dust themselves down after clashing with Inter Milan in the Champions League.
It's a typically hectic schedule for a team who continue to rely heavily on Harry Kane to score goals, with fitness concerns over the striker and it also appears that Dele Alli could be missing in action with an injury.
Spurs are lacking a spark and were thwarted in their attempts to recruit new personnel in the summer, with a new stadium taking priority and Brighton will feel confident that they can get something from this clash.
The Seagulls have the confidence of knowing that they beat Manchester United and a similarly fast start could be on the cards against opponents who could be flagging, with Son Heung-Min likely to be involved in this clash.
Victor Wanyama could also relieve Eric Dier or Moussa Dembele in midfield, with Hugo Lloris expected to be back between the sticks, with Brighton likely to make life tough defensively for the visitors.
Albion came back from two goals down to draw with Fulham and it's clear that they have lots of inner belief within the team which helped them stay in the top flight last season.
BETTING TIP
Draw @ 4.00 with bet365

All odds are correct at time of publishing and are subject to change
Published Sep 17, 2018, 13:12 by
Carl Dowling
Team News
Brighton: 4-1-4-1 (Confirmed Line-ups)
Tottenham: 4-2-3-1 (Confirmed Line-ups)
Premier League
| # | Team | G | W | D | L | +/- | P |
| --- | --- | --- | --- | --- | --- | --- | --- |
| 1 | Liverpool | 31 | 23 | 7 | 1 | 70:18 | 76 |
| 2 | Manchester City | 30 | 23 | 3 | 4 | 76:20 | 72 |
| 3 | Tottenham | 30 | 20 | 1 | 9 | 57:32 | 61 |
| 4 | Arsenal | 30 | 18 | 6 | 6 | 63:39 | 60 |
| 5 | Manchester Unit | 30 | 17 | 7 | 6 | 58:40 | 58 |
| 6 | Chelsea | 30 | 17 | 6 | 7 | 50:33 | 57 |
| 7 | Wolverhampton W | 30 | 12 | 8 | 10 | 38:36 | 44 |
| 8 | Watford | 30 | 12 | 7 | 11 | 42:44 | 43 |
| 9 | West Ham | 31 | 12 | 6 | 13 | 41:46 | 42 |
| 10 | Everton | 31 | 11 | 8 | 12 | 42:39 | 41 |
| 11 | Leicester | 31 | 12 | 5 | 14 | 40:43 | 41 |
| 12 | Bournemouth | 31 | 11 | 5 | 15 | 43:56 | 38 |
| 13 | Newcastle Unite | 31 | 9 | 8 | 14 | 31:40 | 35 |
| 14 | Crystal Palace | 30 | 9 | 6 | 15 | 36:41 | 33 |
| 15 | Brighton | 29 | 9 | 6 | 14 | 32:42 | 33 |
| 16 | Southampton | 30 | 7 | 9 | 14 | 34:50 | 30 |
| 17 | Burnley | 31 | 8 | 6 | 17 | 35:59 | 30 |
| 18 | Cardiff | 30 | 8 | 4 | 18 | 27:57 | 28 |
| 19 | Fulham | 31 | 4 | 5 | 22 | 29:70 | 17 |
| 20 | Huddersfield | 31 | 3 | 5 | 23 | 18:57 | 14 |