Nimes Betting Tips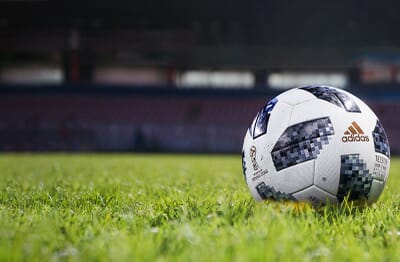 Nimes Olympique were founded in 1937 and they are known as Les Crocodiles, with the team playing in a red-and-white kit. The team play their home matches at the Stade des Costières and have a proud history.
You can access the very latest Nimes betting tips when you access Sportsgambler.com and this could be a recommendation to bet on the Full-Time Result market or another area where we feel as though the odds on a game are worth backing.
Injury information helps you understand the players who are missing for The Crocodiles when it comes to their next game, while we also provide confirmed and predicted lineups in our free Nimes betting tips.
Nimes Free Bets & Bonuses
Nimes Injuries
Type
Name
Position
Matches
Goals
Assists
Info
Expected Return
Pablo Martinez
D
7
0
1
Knee injury
Out for season
Clement Depres
F
0
0
0
ACL injury
Mid May
Next Game: Nimes vs Lyon
1:

7.50

X:

5.50

2:

1.33
Bet Now!
T&Cs apply, Gamble Responsibly 18+
Nimes Lineups
Confirmed Lineups
Predicted Lineups
Nimes Squad
Manager: Pascal Plancque
Goalkeepers

16

Lucas Dias

30

Baptiste Reynet

40

Amjhad Nazih
Defenders

2

Kelyan Guessoum

3

Birger Meling

4

Pablo Martinez

5

Loick Landre

11

Matteo Ahlinvi

15

Gaëtan Paquiez

21

Patrick Burner

26

Florian Miguel

27

Naomichi Ueda

29

Sofiane Alakouch

33

Adilson Malanda
Midfielders

6

Sidy Sarr

7

Niclas Eliasson

8

Lucas Deaux

10

Zinedine Ferhat

12

Lamine Fomba

14

Antoine Valério

17

Haris Duljevic

18

Andres Cubas

22

Yassine Benrahou

23

Anthony Briancon

24

Sami Ben Amar
Forwards

9

Clement Depres

13

Karim Aribi

19

Lucas Buades

20

Renaud Ripart

25

Nolan Roux

28

Moussa Koné

33

Marco Majouga

0

Nassim Chadli
Nimes Fixtures
Sunday 16 May
Best Odds
Sunday 23 May
Nimes Results
Sunday 09 May
Ligue 1 16:00 Sun 9 May
16:00
France Ligue 1
Sunday 02 May
Ligue 1 16:00 Sun 2 May
16:00
France Ligue 1
Sunday 25 April
Ligue 1 16:00 Sun 25 Apr
16:00
France Ligue 1
Sunday 18 April
Ligue 1 16:00 Sun 18 Apr
16:00
France Ligue 1
Sunday 11 April
Ligue 1 16:00 Sun 11 Apr
16:00
France Ligue 1
Ligue 1 2020/2021
| # | Team | G | W | D | L | +/- | P |
| --- | --- | --- | --- | --- | --- | --- | --- |
| 1 | Lille | 36 | 23 | 10 | 3 | 62:22 | 79 |
| 2 | PSG | 36 | 24 | 4 | 8 | 80:28 | 76 |
| 3 | Monaco | 36 | 23 | 5 | 8 | 74:41 | 74 |
| 4 | Lyon | 36 | 21 | 10 | 5 | 74:38 | 73 |
| 5 | Marseille | 36 | 15 | 11 | 10 | 50:44 | 56 |
| 6 | Lens | 36 | 15 | 11 | 10 | 55:51 | 56 |
| 7 | Rennes | 36 | 15 | 10 | 11 | 49:38 | 55 |
| 8 | Montpellier | 36 | 13 | 11 | 12 | 58:61 | 50 |
| 9 | Nice | 36 | 14 | 7 | 15 | 47:49 | 49 |
| 10 | Metz | 36 | 12 | 10 | 14 | 42:45 | 46 |
| 11 | Saint-Etienne | 36 | 12 | 9 | 15 | 42:53 | 45 |
| 12 | Angers | 36 | 12 | 8 | 16 | 37:53 | 44 |
| 13 | Reims | 36 | 9 | 15 | 12 | 41:44 | 42 |
| 14 | Brest | 36 | 11 | 7 | 18 | 50:64 | 40 |
| 15 | Bordeaux | 36 | 11 | 6 | 19 | 37:55 | 39 |
| 16 | Strasbourg | 36 | 10 | 8 | 18 | 46:57 | 38 |
| 17 | Lorient | 36 | 10 | 8 | 18 | 47:66 | 38 |
| 18 | Nantes | 36 | 8 | 13 | 15 | 42:53 | 37 |
| 19 | Nimes | 36 | 9 | 8 | 19 | 38:64 | 35 |
| 20 | Dijon | 36 | 3 | 9 | 24 | 24:69 | 18 |
| # | Team | G | W | D | L | +/- | P |
| --- | --- | --- | --- | --- | --- | --- | --- |
| 1 | Monaco | 18 | 11 | 5 | 2 | 41:20 | 38 |
| 2 | PSG | 18 | 12 | 1 | 5 | 40:14 | 37 |
| 3 | Lyon | 18 | 11 | 3 | 4 | 40:20 | 36 |
| 4 | Lille | 18 | 10 | 6 | 2 | 28:11 | 36 |
| 5 | Marseille | 18 | 9 | 5 | 4 | 29:21 | 32 |
| 6 | Lorient | 18 | 9 | 2 | 7 | 29:28 | 29 |
| 7 | Rennes | 18 | 8 | 4 | 6 | 24:21 | 28 |
| 8 | Brest | 18 | 8 | 4 | 6 | 32:31 | 28 |
| 9 | Lens | 18 | 7 | 6 | 5 | 28:26 | 27 |
| 10 | Montpellier | 18 | 7 | 3 | 8 | 34:35 | 24 |
| 11 | Nice | 18 | 7 | 3 | 8 | 25:28 | 24 |
| 12 | Bordeaux | 18 | 6 | 4 | 8 | 16:21 | 22 |
| 13 | Angers | 18 | 6 | 3 | 9 | 19:25 | 21 |
| 14 | Saint-Etienne | 18 | 5 | 6 | 7 | 20:28 | 21 |
| 15 | Reims | 18 | 4 | 8 | 6 | 15:19 | 20 |
| 16 | Metz | 18 | 5 | 4 | 9 | 18:25 | 19 |
| 17 | Nantes | 18 | 3 | 8 | 7 | 20:27 | 17 |
| 18 | Strasbourg | 18 | 4 | 4 | 10 | 20:28 | 16 |
| 19 | Nimes | 18 | 3 | 5 | 10 | 20:34 | 14 |
| 20 | Dijon | 18 | 1 | 6 | 11 | 8:27 | 9 |