Brest Betting Tips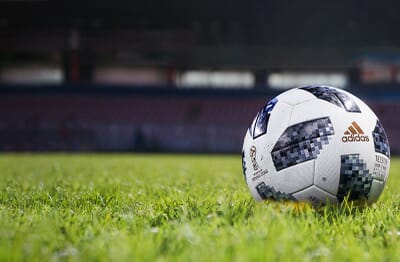 Stade Brestois 29 were founded in 1950 and are more commonly known as Stade Brest. When you visit Sportsgambler.com, you will regularly find free Brest betting tips and this could be a focus on the Full-Time Result, Asian Handicap or Over / Under Goals market depending on where we've seen good odds.
Some readers like to find out the latest team news when it comes to each French football team and you can get injury information on this and every other prominent club, along with details of which players are missing through suspension.
In addition, we use the above information to create Stade Brest betting tips including a predicted and confirmed lineup.
Brest Free Bets & Bonuses
Brest Injuries
Type
Name
Position
Matches
Goals
Assists
Info
Expected Return
Romain Philippoteaux
M
0
0
0
Hamstring
Mid May
Sébastien Cibois
G
3
0
0
Ankle injury
Mid May
Paul Lasne
M
22
0
0
ACL injury
Out for season
Christophe Herelle
D
16
0
0
Knee injury
Mid May
Next Game: Montpellier vs Brest
1:

2.20

X:

3.60

2:

3.00
Bet Now!
T&Cs apply, Gamble Responsibly 18+
Brest Lineups
Confirmed Lineups
Predicted Lineups
Brest Squad
Manager: Olivier Dall Oglio
Goalkeepers

1

G. Larsonneur

16

S. Cibois

40

Mouez Hassen
Defenders

2

J. Duverne

3

Lilian Brassier

5

B. Chardonnet

17

Denys Bain

18

Romain Perraud

20

R. Pierre-Gabriel

23

C. Herelle
Midfielders

6

J. L. Oliveira

7

Haris Belkebla

8

Paul Lasne

12

R. Philippoteaux

19

Ferris Ngoma

21

Romain Faivre

22

J. Faussurier

24

Ludovic Baal

27

Hugo Magnetti

28

Hianga'a M'Bock

29

B. Fadiga

33

Killian Benvindo

0

Baptiste Gautier

0

Idrissa Dioh
Forwards

9

Franck Honorat

10

G. Charbonnier

14

Irvin Cardona

15

Steve Mounie

25

Rafiki Saïd

26

J. Le Douaron

34

Djibril Bangoura
Brest Fixtures
Sunday 16 May
Best Odds
Sunday 23 May
Brest Results
Sunday 09 May
Ligue 1 16:00 Sun 9 May
16:00
France Ligue 1
Sunday 02 May
Ligue 1 16:00 Sun 2 May
16:00
France Ligue 1
Saturday 24 April
Ligue 1 14:00 Sat 24 Apr
14:00
France Ligue 1
Saint-Etienne
1 - 2
Brest
Sunday 18 April
Ligue 1 16:00 Sun 18 Apr
16:00
France Ligue 1
Sunday 11 April
Ligue 1 16:00 Sun 11 Apr
16:00
France Ligue 1
Ligue 1 2020/2021
| # | Team | G | W | D | L | +/- | P |
| --- | --- | --- | --- | --- | --- | --- | --- |
| 1 | Lille | 36 | 23 | 10 | 3 | 62:22 | 79 |
| 2 | PSG | 36 | 24 | 4 | 8 | 80:28 | 76 |
| 3 | Monaco | 36 | 23 | 5 | 8 | 74:41 | 74 |
| 4 | Lyon | 36 | 21 | 10 | 5 | 74:38 | 73 |
| 5 | Marseille | 36 | 15 | 11 | 10 | 50:44 | 56 |
| 6 | Lens | 36 | 15 | 11 | 10 | 55:51 | 56 |
| 7 | Rennes | 36 | 15 | 10 | 11 | 49:38 | 55 |
| 8 | Montpellier | 36 | 13 | 11 | 12 | 58:61 | 50 |
| 9 | Nice | 36 | 14 | 7 | 15 | 47:49 | 49 |
| 10 | Metz | 36 | 12 | 10 | 14 | 42:45 | 46 |
| 11 | Saint-Etienne | 36 | 12 | 9 | 15 | 42:53 | 45 |
| 12 | Angers | 36 | 12 | 8 | 16 | 37:53 | 44 |
| 13 | Reims | 36 | 9 | 15 | 12 | 41:44 | 42 |
| 14 | Brest | 36 | 11 | 7 | 18 | 50:64 | 40 |
| 15 | Bordeaux | 36 | 11 | 6 | 19 | 37:55 | 39 |
| 16 | Strasbourg | 36 | 10 | 8 | 18 | 46:57 | 38 |
| 17 | Lorient | 36 | 10 | 8 | 18 | 47:66 | 38 |
| 18 | Nantes | 36 | 8 | 13 | 15 | 42:53 | 37 |
| 19 | Nimes | 36 | 9 | 8 | 19 | 38:64 | 35 |
| 20 | Dijon | 36 | 3 | 9 | 24 | 24:69 | 18 |
| # | Team | G | W | D | L | +/- | P |
| --- | --- | --- | --- | --- | --- | --- | --- |
| 1 | Monaco | 18 | 11 | 5 | 2 | 41:20 | 38 |
| 2 | PSG | 18 | 12 | 1 | 5 | 40:14 | 37 |
| 3 | Lyon | 18 | 11 | 3 | 4 | 40:20 | 36 |
| 4 | Lille | 18 | 10 | 6 | 2 | 28:11 | 36 |
| 5 | Marseille | 18 | 9 | 5 | 4 | 29:21 | 32 |
| 6 | Lorient | 18 | 9 | 2 | 7 | 29:28 | 29 |
| 7 | Rennes | 18 | 8 | 4 | 6 | 24:21 | 28 |
| 8 | Brest | 18 | 8 | 4 | 6 | 32:31 | 28 |
| 9 | Lens | 18 | 7 | 6 | 5 | 28:26 | 27 |
| 10 | Montpellier | 18 | 7 | 3 | 8 | 34:35 | 24 |
| 11 | Nice | 18 | 7 | 3 | 8 | 25:28 | 24 |
| 12 | Bordeaux | 18 | 6 | 4 | 8 | 16:21 | 22 |
| 13 | Angers | 18 | 6 | 3 | 9 | 19:25 | 21 |
| 14 | Saint-Etienne | 18 | 5 | 6 | 7 | 20:28 | 21 |
| 15 | Reims | 18 | 4 | 8 | 6 | 15:19 | 20 |
| 16 | Metz | 18 | 5 | 4 | 9 | 18:25 | 19 |
| 17 | Nantes | 18 | 3 | 8 | 7 | 20:27 | 17 |
| 18 | Strasbourg | 18 | 4 | 4 | 10 | 20:28 | 16 |
| 19 | Nimes | 18 | 3 | 5 | 10 | 20:34 | 14 |
| 20 | Dijon | 18 | 1 | 6 | 11 | 8:27 | 9 |