2020 Tokyo Olympic Games Betting Tips & Previews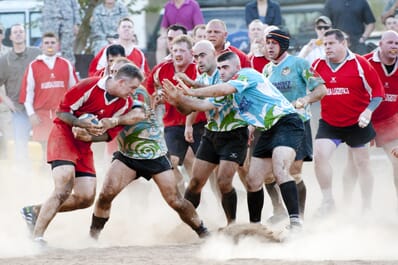 The 2020 Olympic Games takes place in Tokyo, with the world's greatest athletes heading to Japan to compete across a range of sports and disciplines. There are going to be over 11,000 athletes who participate between 24 July and 9 August, with the New National Stadium being the main venue for track and field.
There will be 324 sporting events taking place across 33 sports, with the Olympic Games taking place every four years and the bookmakers will create a range of betting markets for the 2020 Olympics. In particular, the most popular betting events take place in the athletics where customers like to bet on the 100m, 200m and several other races.
How to bet on the 2020 Olympic Games
As we get closer to the 2020 Olympics starting in Tokyo, you will find that the bookmakers create a range of betting opportunities. In addition to track and field events taking place in the New National Stadium, you will also find betting markets for sports such as cycling, swimming, tennis and football.
Olympic tennis often features some of the world's best players and you will be able to bet on the gold medal, silver medal and bronze medal winner. The same applies to Olympic golf, an event which was won by Justin Rose in 2016 and is treated with a lot of regard by professional players.
In addition to the individual events, you can also bet on the country that wins the most medals along with the number of gold medals, silver medals and bronze medals that each country might win. You might even be able to bet on the first country to win a gold medal.
Can I bet In-Play on the 2020 Olympics?
Yes but not on every sporting event that takes place in Tokyo. For example, the men and women's 100m takes roughly ten seconds to be completed, so the opportunity to bet live on this race is impossible. However, there are live betting opportunities for athletics events such as the 5,000m, the 10,000m and the marathon.
Tennis and golf are played over a longer format, with Olympic golf played over four days and that means there are countless In-Play betting opportunities in the same way that you would find if you were betting on a regular golf tournament.
Olympic golf gives customers the chance to bet on First Round leader as well as match bets between players who happen to be in the same pairing or sometimes ones that tee off at different times. You might be able to bet on the hole winner for selected groups.
Similarly, Olympic tennis offers similar betting opportunities to regular tennis tournaments and that means the chance to enjoy a wide array of In-Play markets for each match, with a men's, women's and even doubles tournaments available for betting purposes.

Other Sports betting Tips