Six Nations Betting Tips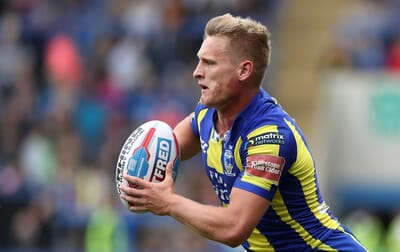 The Six Nations Championship was formerly known as the Five Nations Championship and is the biggest rugby union betting tournament in the northern hemisphere, with the best six nations in European rugby union competing in a round robin tournament to determine the overall winner.
The Six Nations is a popular sports tournament from a betting perspective, with customers able to bet on the Six Nations Winner, Top Tryscorer, Top Points Scorer and also the individual matches that take place over a series of weeks.
If any team wins all five of their Six Nations matches during a championship, then they have won the Grand Slam and you can back any team to do this. Alternatively, there is something called the Triple Crown which involves England, Wales, Scotland and Ireland trying to beat each other.
The History of the Six Nations
The Six Nations originally started as the Home Nations tournament. In 1883, England won the inaugural event and the competition continued until 1910 when it first became the Five Nations.
The tournament continued as the Five Nations until the year 2000 when Italy joined the league and the Six Nations was born. England have continued to be successful in recent times, winning the 2000, 2001 and 2003 titles, while they have also triumphed in 2016 and 2017.
However, Ireland landed consecutive titles in 2014 and 2015, while Wales did the same in 2012 and 2013, with France having previously been dominant by landing four Six Nations titles between 2002-2007.
In the past five years, there has only been one Grand Slam winner, with teams having to play two or three games away from home which makes it hard for them to win all their games. However, there is a more regular Triple Crown winner, while there is always a Calcutta Cup winner as this is contested between England and Scotland.
How to bet on the Six Nations Championship
You can back the winner of the Six Nations well in advance, with every bookmaker offering odds on which team will win the overall championship. As we get closer to each tournament, you will find an increasing number of rugby union betting markets such as Top Tryscorer, Grand Slam Winner and Wooden Spoon which relates to the team finishing bottom of the table.
You can also bet on Top Team Tryscorer should you have a fancy for a player to score the most tries or points for their particular team. However, the most popular betting markets relate to each particular match, with the games staggered so that they take place at different times during a weekend.
A typical Six Nations rugby union match might have around fifty pre-match betting markets and you might find a similar number of betting opportunities when the game goes In-Play.
People generally like to look at betting on the handicap line. If England are up against Italy, you might find that England are 1.91 with a -35 points handicap and you have to judge whether the favourites can cover that many points in the overall scoreline.
You can also bet on alternative handicap lines and also half-time handicap betting markets. There is regularly the chance to Cash Out with a bookmaker such as bet365, with live In-Play betting opportunities making the contests more exciting.
More Rugby Union Hub Pages
World Cup 2019