Wimbledon Betting Tips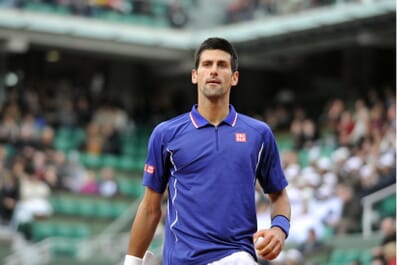 For many professional tennis players, both male and female, Wimbledon is the jewel in the crown when it comes to the tennis season. To win at SW19 is regarded as a career-high achievement and Wimbledon is also immensely popular from a betting perspective, with the grass surface lending itself to exciting tennis including longer rallies than you might find on the hard courts of Melbourne and New York.
For Wimbledon, the bookmakers are very busy creating tennis betting markets which not only appeal to regular tennis betting customers but also those punters who like the occasional tennis bet. In the UK, watching Wimbledon has become a popular pastime during the fortnight it takes place, with other parts of the world also taking a big interest in this major tennis tournament.
How to bet on Wimbledon tennis
You can bet on Wimbledon throughout the year, although you'll only find markets such as Wimbledon winner until we approach the actual tournament. Once the draw is made, you will find that the bookies price up all the first round matches and they will also create a wide range of antepost betting opportunities.
For example, you might be able to bet on the winner of each quarter of the draw, while you can also bet on tennis markets such as how far the top seeds like Roger Federer and Andy Murray will go. There will be antepost Wimbledon betting markets for the gentlemen's singles as well as the ladies singles and you might even be able to bet on the doubles tournaments.
The men's singles is more popular from a betting perspective than the ladies tournament, with the latter being regarded as more unpredictable in recent years, even if Serena Williams has made an impressive mark by winning so many major titles.
History of Wimbledon men's singles
The men's singles tournament at Wimbledon is one of the most popular from a betting perspective and it's a competition which has been dominated by the so-called "Big Four" in recent years. In 2017, Roger Federer made history by winning an eighth Wimbledon title, taking him one clear of Pete Sampras' achievement.
Federer's dominance at SW19 started in 2003 and the Swiss won five consecutive Wimbledon titles before Rafael Nadal managed to tame his great rival. The Spaniard also won in 2010 although his opportunity to land a hat-trick in 2011 was thwarted by Novak Djokovic who was able to win his first Wimbledon title.
Djokovic has three Wimbledon titles to his name, with the Serbian beating Federer in 2014 and 2015, while Andy Murray has also claimed two recent titles by winning in 2013 and 2016. These four men have won the past fifteen Wimbledon titles, with Lleyton Hewitt victorious in 2002.
In 2001, we saw Goran Ivanisevic win his one and only Wimbledon title and the Croat was 150/1 before the tournament started. Ivanisevic was a wildcard at the tournament and many didn't expect him to have a chance of victory, although his deadly serve helped him through the opening rounds before a victory over Tim Henman in the semi-final before an epic win against Pat Rafter in the final.
More Tennis Hub Pages